19
New Botswana tour: Buffalo, Lions and Wild Dogs
Botswana is the ultimate safari country when it comes high quality safari tourism: small camps in private concessions, luxurious accommodation, superb wining and dining, so what more do you want???? Oh, right, ABUNDANT WILDLIFE. Well… needless to say we have that part covered!
We have put together a brand new 10 day Squiver tour, which will combine the world famous Duba Plains (6 nights) with Selinda Camp (3 nights). The first camp has become famous for the battles between buffalo and lions, and the second camp is one of the best places in the world to see wild dogs, with several packs on their own as well as on neighbouring concessions.
Although buffalo, lions and wild dogs will be the ultimate challenge (and focus) of this tour, rest assured there is much more to see on our game drives! Both camps are in Big-5 territory and will give you a true Okavango experience with many water-related wildlife. For instance the agile and beautiful Red Lechwe, an antilope which you will find only in very specific areas.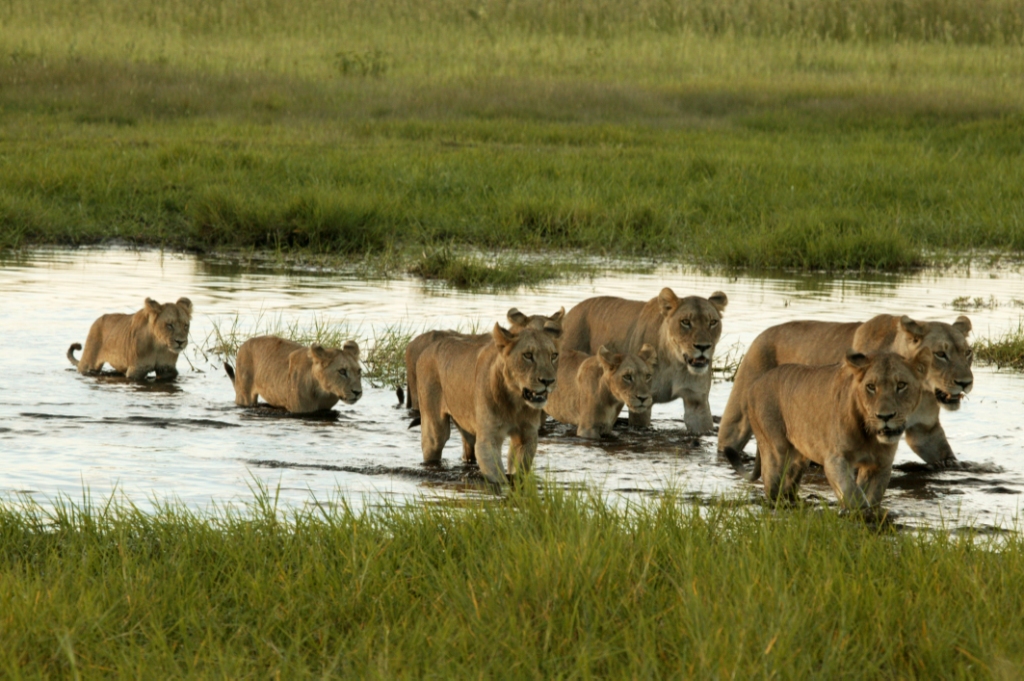 We take only 9 guests with us on this exclusive tour, taking over both camps with only our group. No other guests, no fixed schedule for activities, no set meal times… Our schedule is their schedule. And that makes all the difference. The tour is fully inclusive and we fly you from camp to camp. You can photograph the wildlife from a boat and from safari vehicles. And as on all our safari tours, the drives are done Squiver style, where every guest has their own row of seats in a vehicle!
Curious to read more about this new tour, which is planned for April 2016? Have a look at the tour page for "Buffalo, Lions and Wild Dogs" and reserve your seat. There are only a few spaces left.


Photos courtesy of Great Plains Conservation