22
Travel Photographer of the Year 2019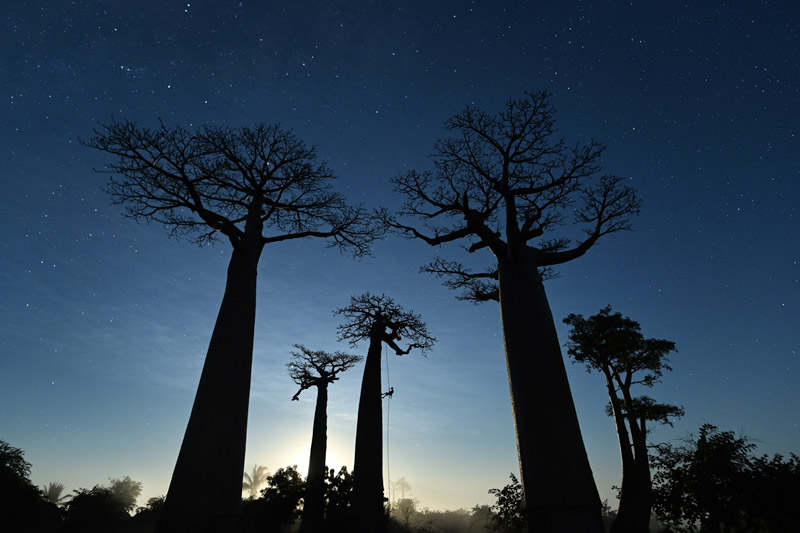 The results are out, and I'm very happy to share that one of my images was successful in the Travel Photographer of the Year awards. With over 20,000 images submitted from 144 countries, it's reason to be cheerful :-)
What makes this one extra special for me is because so much thought went into creating this image.
It was shot on assignment for Nikon Japan, as part of the global introduction campaign for the Z7 mirrorless camera. Nikon gave me complete creative freedom as to what, where, and how I wanted to shoot, which made this a dream assignment.
The two main locations in Madagascar that I had selected for this project, each had its challenges. The razor-sharp limestone pinnacles were challenging to climb and to maneuver in, and a tough place to photograph in. As a result, not many great photographs have been shot there. The Avenue des Baobabs, however, is quite the opposite – easily accessible, easy to move around, and easy to shoot. As a result, tons of great images have been shot here. In fact, one of my first publications in National Geographic magazine was with an image from this very location.
The challenge here was purely an artistic one: how am I going to create something that's never been done before? This is already a hard question in itself, but it becomes even harder when you have to photograph something that has been photographed to death.
My creative solution was one that I used in both locations: I found myself a climber (look closely, he's dangling from the tree in the middle!). This was perfect for the pinnacles location, as it enabled me to introduce a human figure that gave a sense of scale and adventure, and it was basically the only way to get a person in that inhospitable environment.
It was a logical step to use the same climber for the baobabs, even more so than you think. This climber happens to climb only trees. He's a tree lover and often works with scientists and botanists to collect flowers and leaves from very tall trees.
To make the shot even more special, I decided to shoot it at night when the stars were out, and I timed the shoot around moonrise. The light that you see near the horizon is full moon rising.
[Nikon Z7, AF-S 20/1.8, FTZ-adapter, 10 sec @ f/2.8, tripod]
Marsel | squiver.com