2
Stop stealing my images
The shot I made of a lion charging is without a doubt popular. Unfortunately that also means that publishers, or cunning business people think they can just steal it and make the image work for them. I've seen it appearing as screen savers, iPad covers, iPhone covers, buttons, pacifiers (!), and used in many more shapes and forms.
And here it is again.
My most stolen image on the cover of national newspaper El Observador, Uruguay. Stolen. Again. #stopstealingmyimages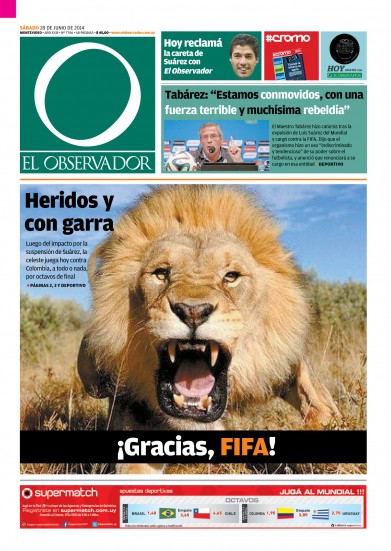 Another fine example: an official app, for sale in the Itunes-store. A complaint to Apple resulted in more more than a standards reply "we will check this for you" but of course nothing has changed and they are still using my charging lion as the icon.