15
South Africa tour: Tigers & Leopards
Earlier this year I was on assignment for National Geographic Traveler in India to shoot for an article on tiger safaris. I was there for a week and visited both Bandhavgarh and Ranthambore, their most famous tiger parks. It turned out to be a very frustrating experience – only on our very last game drive did we see a tiger. One tiger. After sunset. On the road. Hardly the ideal conditions for a good photograph.
Tigers are indigenous to Asia and there are many companies that offer photo tours to India, where they visit the same two parks which are supposed to be the best. But chances of you actually seeing a tiger are small, and seeing one in good photography conditions are even smaller. Unfortunately, chances of seeing a tiger in the wild are diminishing further every year, as tiger conservation on the Asian continent does not seem to be very successful. Numbers are decreasing rapidly and necessary measures, like properly fencing the national parks, are not taken.
This has always been the main reason we have never organized a tiger photography tour before – you simply can't promise good tiger sightings in those parks if you only have limited time. Another reason is that the famous tiger parks are heavily overcrowded with tourists and vehicles, and that you have to be extremely lucky to be in a good position for photography when you arrive at a sighting. Been there, done that.
And the fact that I saw just one tiger during that whole week does make one wonder how many tigers are actually still left in the national parks. Once the tiger is lost to the parks, so is the tourist potential and so too is the vital income needed to save the tiger from poachers. It's a downward spiral.
But even though my first tiger encounter was short and far from ideal, I was impressed with this incredibly pretty cat and I was determined to get better pictures.
Tigers in South Africa?
This year we met John Varty, also known as JV. A man who has been wild about big cats most of his life. He came up with a highly controversial plan to do something about tiger conservation. His idea was to create a free-ranging, self-sustaining tiger population outside Asia. In South Africa, to be precise.

This tour impression video was shot & edited by Daniëlla
Because of his vast knowledge of wildlife conservation and his success with leopards in Londolozi, JV was invited to visit India and he offered his advise on how to improve the living conditions of the tiger. When it became clear to JV that nothing was going to change in the way tiger conservation was handled in India, he decided to take matters into his own hands.
In 2000 JV came up with the idea to buy huge stretches of farmland in South Africa and start a new game reserve – one where tigers could roam in the wild, hunting on their own, living free while protected by a huge fence; to keep the tigers in and the poachers out.
In the beginning he was criticized by conservationists, who questioned the value of what he was doing, but he hung on and continued to work with his two original tigers that came from a zoo in the USA. Two additional captive bred tigers were added to the mix and were rehabilitated to the wild, and soon the first litters were born.
In December 2010 there were already 16 tigers in the sanctuary, and it is currently the most successful tiger conservation project in the world when it comes to rapidly increasing numbers of tigers.
Meanwhile, things are changing and the world has caught up a bit with JV's wild thinking and his "Just do it" approach. Recent news that all the tigers have disappeared from Panna, one of India's leading reserves, when just 2 years ago there was still a healthy population of 24, has somewhat vindicated Varty's big idea. Maybe he was not so crazy after all.
We visited JV earlier this year, spent a few days with the tigers, and we were very impressed. The tiger sanctuary is huge, the tigers have loads of space, they can hunt for themselves, and they are well protected from the outside world by a state of the art fence. We had so many good photo opportunities with the tigers, that we were instantly convinced that this is the place to go if you want good tiger images. So we decided to organize a tour to this remarkable place.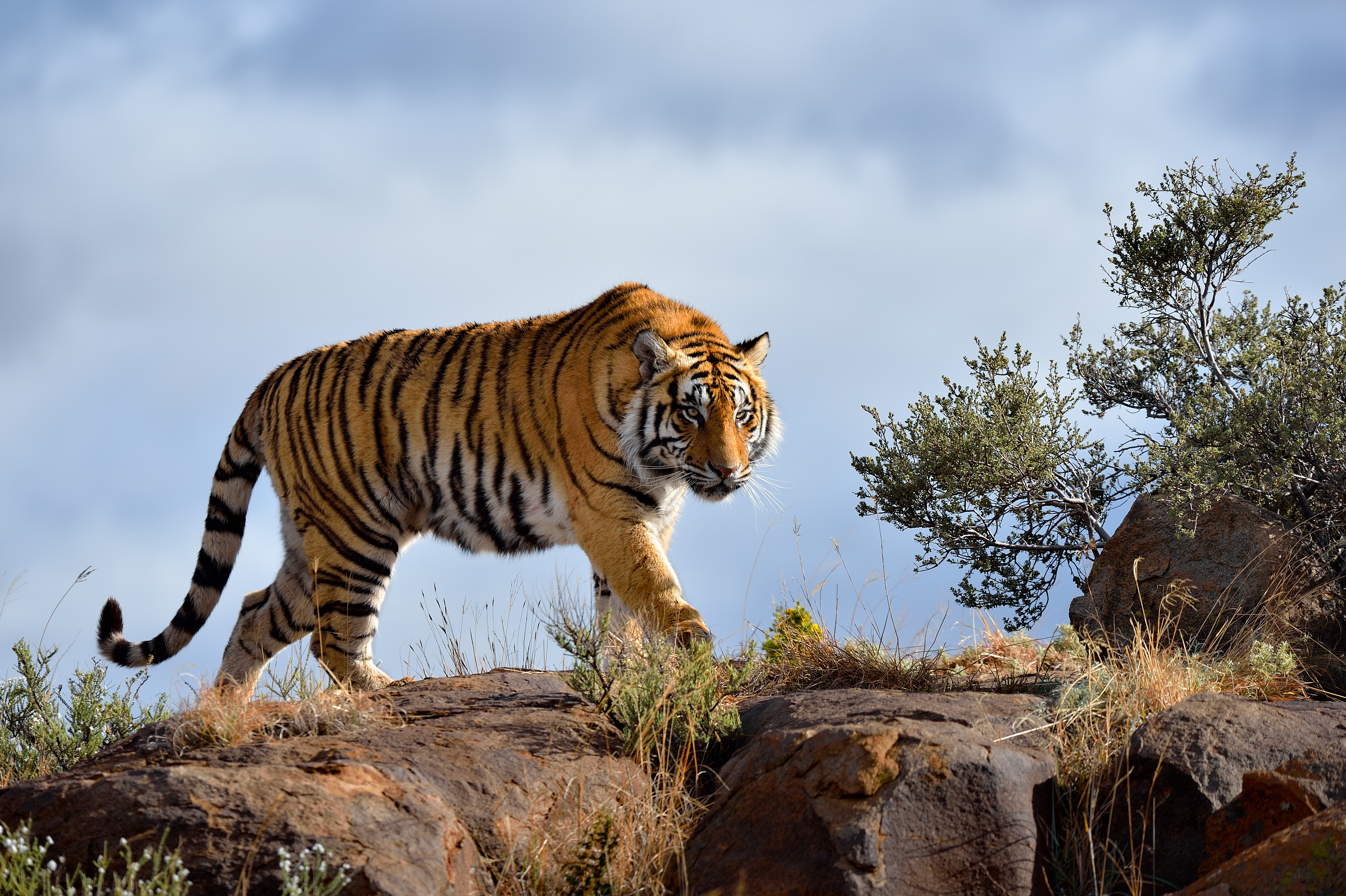 The sanctuary offers us a unique view into the life of the tiger. As the tigers are used to vehicles, we will be able to see them up close in the African landscape, allowing us to make stunning pictures of these beautiful big cats. And there will be no other tourists, just our group.
You are virtually guaranteed to see tigers on every drive. There are lots of open areas and we are allowed to drive off-road (landscape permitting) to follow a tiger when we find one. The landscape is beautiful and very diverse. There are open plains, hills, rocks, reeds, small streams and ponds. This offers us the opportunity to photograph tigers in all kinds of surroundings and situations: walking, hunting, playing, relaxing, sun bathing, jumping and swimming.
The Leopards Of Sabi Sand
The Sabi Sand Game Reserve is a collection of private game reserves that share unfenced borders with each other and Kruger NP. This allows the free movement of wildlife over more than 2 million hectares of pristine bush.
We stay at Londolozi, one of the most exclusive lodges in the park. You will experience exceptional cuisine and the very best game viewing with some of Africa's finest rangers and trackers.
But the main reason for choosing Londolozi for our leopard tour is because of the photographic opportunities it has to offer: if you want to get good images of leopards, it just does not get any better than this! We have 2 private vehicles for our group, where you will each have your own row of seats. This allows you to move freely from side to side in the car, with ample room for your gear, and without being bothered by someone sitting next to you, blocking your view.
With over 16,000 hectares of traversing wilderness, no two game drives are ever the same. Trackers sit up at the front of the Land Rover looking for fresh animal tracks, while rangers drive with great skill through ravines and thickets in pursuit of elusive animals. Although the focus of this trip is on leopards, we are a Big Five area, so you may expect to encounter lion, rhino, buffalo and elephant as well.
Breeding herds of elephant and buffalo roam throughout the Londolozi area, while white rhino and lion concentrations are amongst the highest recorded on the African continent. However, it is the truly remarkable relationship between wild free ranging leopards and ranger & trackers which has developed over three decades that has made Londolozi world famous.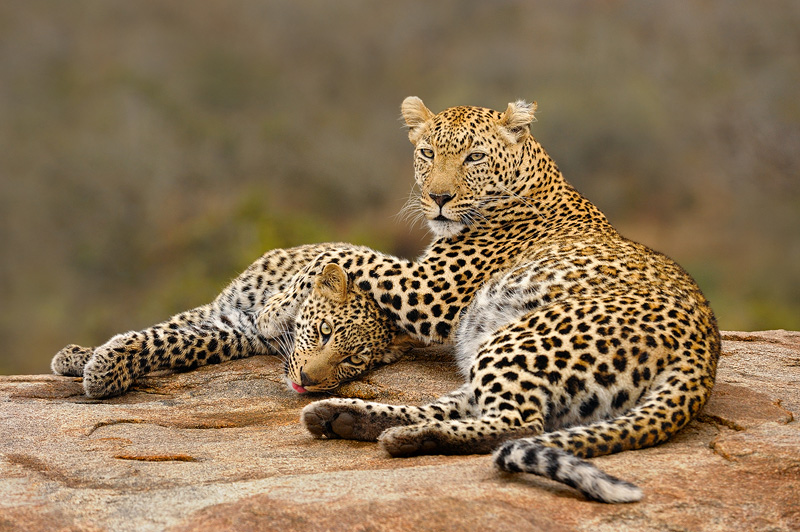 There is no disputing that viewing the leopards of Londolozi is one of life's truly treasured experiences. And it is exactly the reason that we chose this amazing camp to photograph leopards. It is simply the best!
The tour includes daily briefings, in the field instructions, image reviews, and post processing tips.
If you want to join us on this spectacular tour, don't wait too long because the trips are filling fast! We have several departure dates in June and July 2013, but there is limited space available per tour, as we travel in very small groups of just 6 guests.
Check out the Tigers & Leopards Photo Tour page for more information and a detailed PDF.
Hope to see you there!
Marsel