22
Saga of a stolen snow monkey picture
Interesting. Ashton Kutcher – the actor from Two and a Half Men, and the guy that plays Steve Jobs in the movie Jobs – has posted a filtered version of my snow monkey image on his FB page. I am not credited as the photographer. However, there is a tiny watermark near the bottom of the frame: aplusk. I just found out that aplusk is Ashton Kutcher's screen name on twitter and Instagram: a + k. In other words, Kutcher has personally re-processed my picture and then added his own watermark. WTF?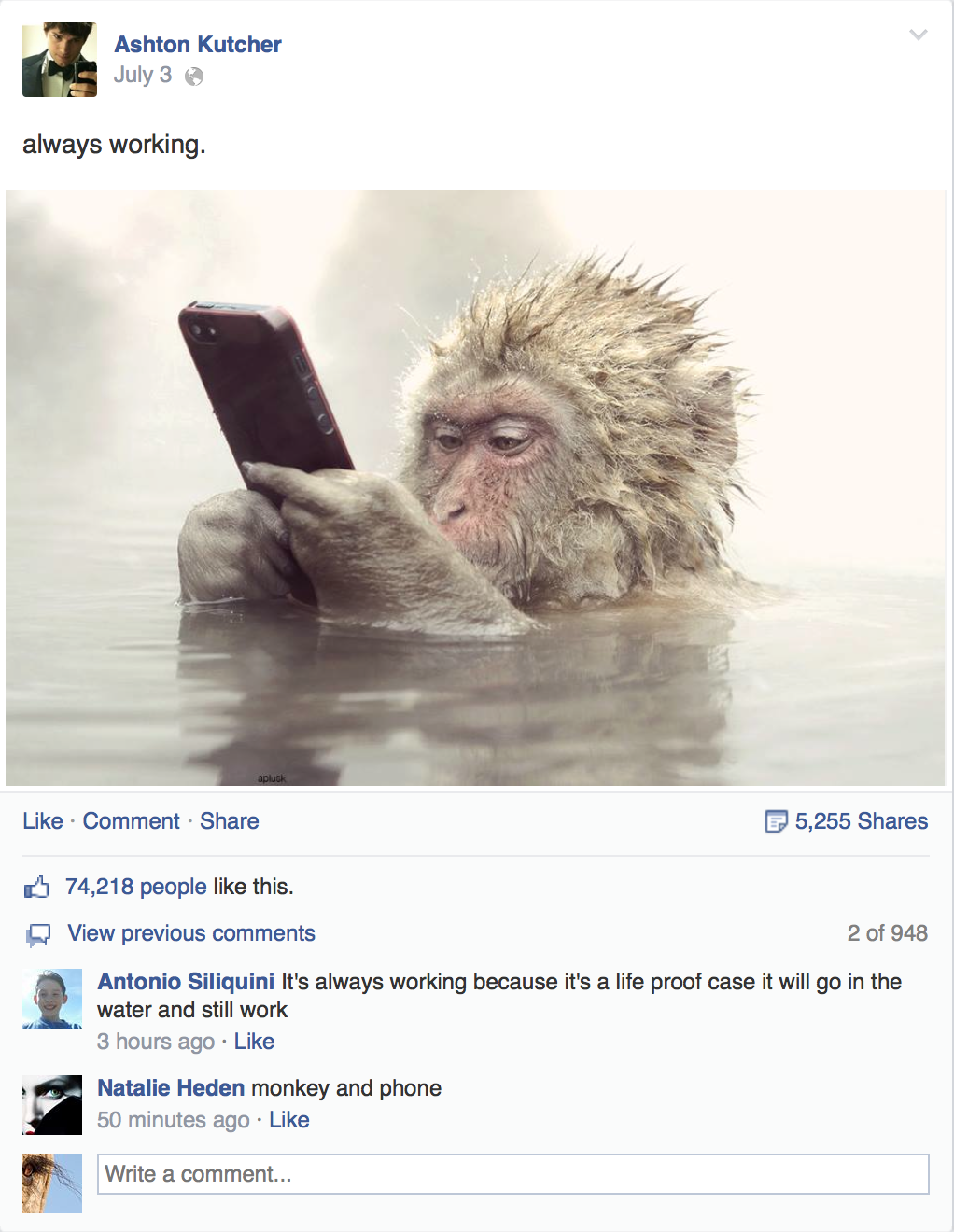 Ashton Kutcher's alias is aplusk (a + k). On his FB page he uses the logo as his profile picture. There's more to this. In 2011 Kutcher launched aplus, his own custom twitter app, in an effort to directly monetize his huge following. And then there's the website aplus.com, with the same logo as Kutcher, minus the k. My original snow monkey image, including the subtle watermark that was added by Wildlife Photographer of the Year, is featured on aplus.com, so it appears that's where he got it from.
The Daily Mail did an article on my stolen snow monkey image. http://ow.ly/3nvw00  which was than picked up internationally and caused other newspapers to boost the subject.
But Kutcher is not the only celebrity that likes this shot; there are others that find it amusing too. At least they do not post it, pretending it one of their own shots taken! This is a twee from SnoopDogg: