23
New book: MOTHER
We are very excited to announce Marsel's new book!
MOTHER — A Tribute to Mother Earth
You may have noticed that Marsel has not been very active on social media the past year, and this is the reason. For a full year, Marsel has been working his way through over 666,000 images, re-processing some of his classics, and processing new work. He has also done all the design and has written most of the text.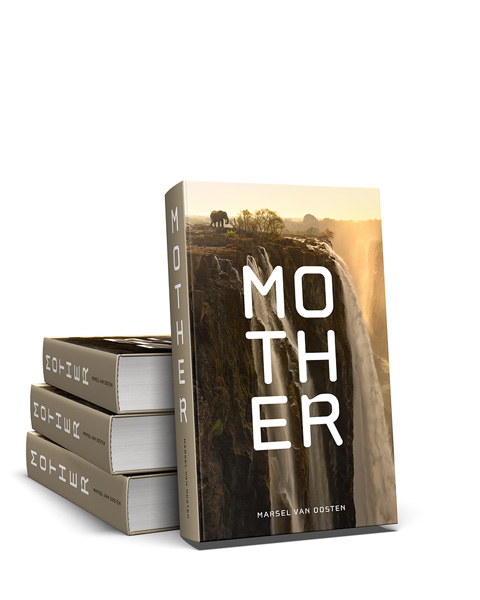 What is MOTHER about?
MOTHER is Marsel's personal visual ode to Mother Earth and contains a selection of his favorite images from the past 15 years, taken on five continents: Africa, North America, Antarctica, Asia, and Europe.
While MOTHER is primarily a large coffee-table-style photo book that aims to awe and inspire you, it is also a wake-up call. Marsel writes extensively about the various threats our planet is facing to show the situation is much more serious than people think. We need to do more about conservation, and we need to up our game fast before it's too late. The latest IUCN Red List confirms Marsel's alarmist views. The animals and wild places in MOTHER are what we stand to lose if we don't act now.
Editions
There are currently three editions, with more to come. The international edition is bi-lingual (English/German), there is a Dutch edition, and there is The Collectors' Edition (limited to 100 copies) that will be English only. More about that later.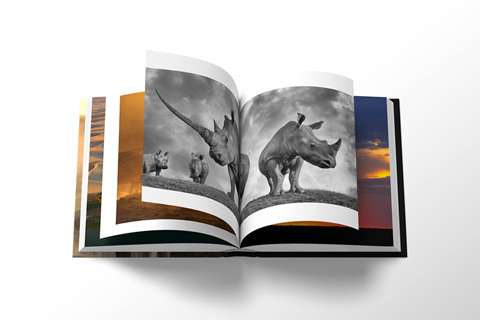 Images
The international edition of MOTHER features 320 pages with 170 large format images — Marsel's personal favorites, his most popular shots, as well as most of his many award-winners. The pandemic gave Marsel extra time to process a lot of new images that have never been published before, so there's a lot of new stuff in there as well! The book consists of several chapters — one for each continent. Each chapter opens with an introduction text written by Marsel. In the back of the book, you can find thumbnails of all the images in MOTHER, each with an informative caption as well as the EXIF information.
Foreword
The beautiful foreword for MOTHER is written by world-famous evolutionary biologist Bret Weinstein from the United States. His interview on the Joe Rogan podcast got over 7 million views on YouTube within a week. Marsel has described him as "a voice of reason in times of mass hysteria". Bret is also a member of 'the intellectual dark web' and an avid photographer himself.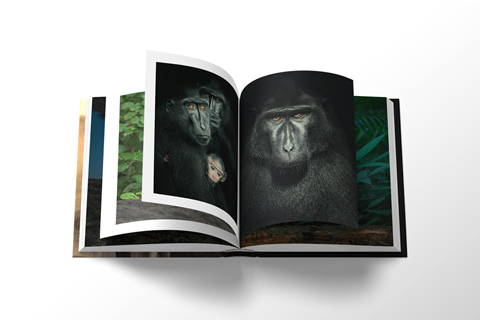 Interview
MOTHER features a lengthy interview with Marsel by Aleena von Storms. Aleena is a writer, environmental activist, and adult actress. In this candid, in-depth interview, Marsel talks about his life and career, about what he loves and hates, and about the current state of the world in general and Mother Earth in particular.
Recommendation by Art Wolfe
When Marsel first started with photography, Art Wolfe was a huge inspiration, and Marsel owns several of his books. Not only is Art an amazing photographer with a great sense of composition, but he is also very all-round doing both landscape and wildlife photography. This is something Marsel always wanted to do as well, and Art showed it was possible. This makes it extra special that Art has now written a recommendation for MOTHER on the back cover. Thank you, Art!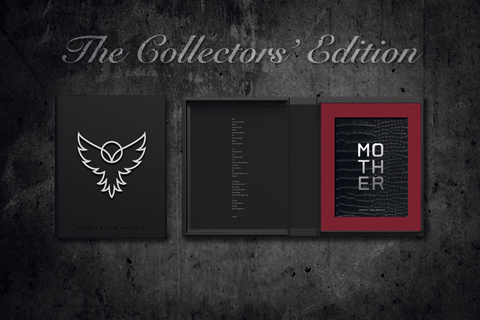 The Collectors' Edition
Limited to only 100 copies, this is where Marsel unleashed all his creativity to create something truly unique for the lovers of fine art and exquisite photo books. Unlike most limited editions, this is not just the same book in a different jacket. With 72 extra pages, 58 extra images, 5 double fold-outs of over 1 meter (3 feet) wide, and an oversized handmade clamshell box, it is an entirely different experience.  Read more about it here.
How to order your copy?
If you want to get your hands on a copy of MOTHER, we'd appreciate it if you use any of these specific links below, to support our business.
Mother is not yet available, but you can already pre-order the Dutch edition and The Collectors' Edition; you can also be notified when the regular international edition becomes available.

THE INTERNATIONAL EDITION
This 320 pages edition of Mother in English & German will soon be available worldwide.
You can subscribe to our blog to get notified when the book is in stock at Amazon.
Here are the links to the International Edition (320 pages):
Amazon.com : https://tinyurl.com/ygtqmsfc
Amazon.co.uk: https://tinyurl.com/ye6tl7p6
Amazon.de (German cover): https://tinyurl.com/ye8dsx94
Amazon.de (English cover): https://tinyurl.com/yk622chh

THE DUTCH EDITION
As the Netherlands is our home market, we produced with Uitgeverij Fontaine a Dutch edition of the book with more pages than the international version: 352 pages, plus 5 double-page foldouts. You can already pre-order the Dutch book via this link. As soon as the book is available, it will be sent to you.

THE COLLECTORS' EDITION
This special edition is only available through Squiver. We have made a dedicated website, where you can find all details, and where you can order The Collectors' Edition.
If you would like to get your hands on this edition, don't wait too long, because there are only 100 copies available.
We hope you will enjoy the book – whichever edition you choose!
Marsel & Daniella