17
National Geographic blogger
National Geographic (Dutch edition) has asked me to write blogs on photography and my travels for their website. The first one was posted today.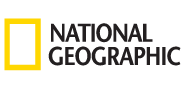 Snowmobile
An important quality of a wildlife photographer is the ability to predict animal behavior. That means that you should not only look at your subject, but that you have to observe and analyze. If you don't do that, then every time you will be surprised by the actions of the animal and you will be too late to make a good photograph.
Young Japanese macaques (Macaca fuscata), also known as snow monkeys, cling the first four weeks after birth onto the belly of their mother, and after that period they crawl on her back to move over larger distances. This period lasts about a year. In order to capture this behavior you must primarily watch the mother, especially her interaction with other macaques in the troop. Macaques have a complex social structure and hierarchy, and virtually all movements of an individual macaque are the direct result of those of more senior or dominant counterparts. This hierarchy is often maintained by force, which is why mothers with children like to keep a little aloof from the rest of the gang. If there is a disturbance elsewhere or a more senior macaque is approaching, it is often a reason for the mother to go somewhere else with her child on her back.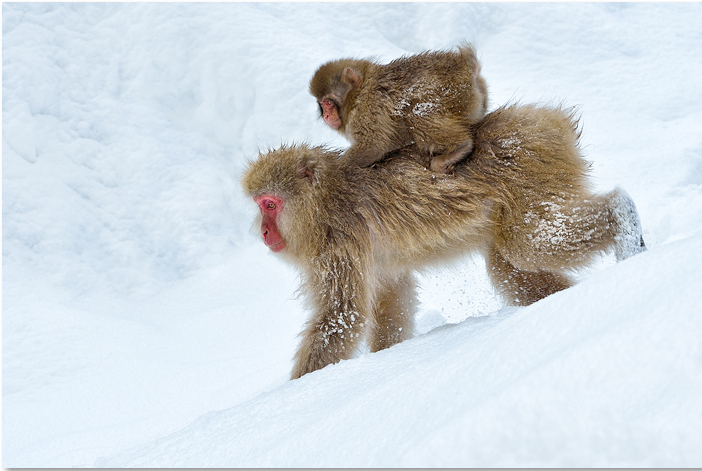 This photo I made at the end of a long shoot on our White & Wild Japan tour. It was cold and I was ready to call it a day. And so were the macaques, because they slowly began retreating to the mountains. This mother with child decided to walk down again when a little higher up on the mountainside a few macaques started fighting. Looking at the tracks in the snow, I could predict where they would probably go and I was able to get into a good position. I used a flash for some extra light.
Nikon D4, AF-S 70-200/2.8 VR II, 1/320 @ f / 8, ISO 800, SB-910 flash
If you're interested in joining us on this trip to photograph snow monkeys, Japanese cranes, Steller's sea eagles and whooper swans, please check out our website for more information. Our 2014 tour filled up really fast, so we set up a second one.
Hope to see you there!
Marsel