26
Marsel wins multiple awards in Festival de l'Oiseaux et de la Nature
I don't often photograph birds, so that makes it even more special that three of my images were awarded at the international bird photography competition 'Festival de l'oiseau et de la nature' in France.
This image of a black-browed albatross getting ready for some serious down(sorry)time, won 2nd prize. It was shot on the Falklands. These birds are just stunningly beautiful, especially from a bit closer up when you can fully appreciate the subtle details.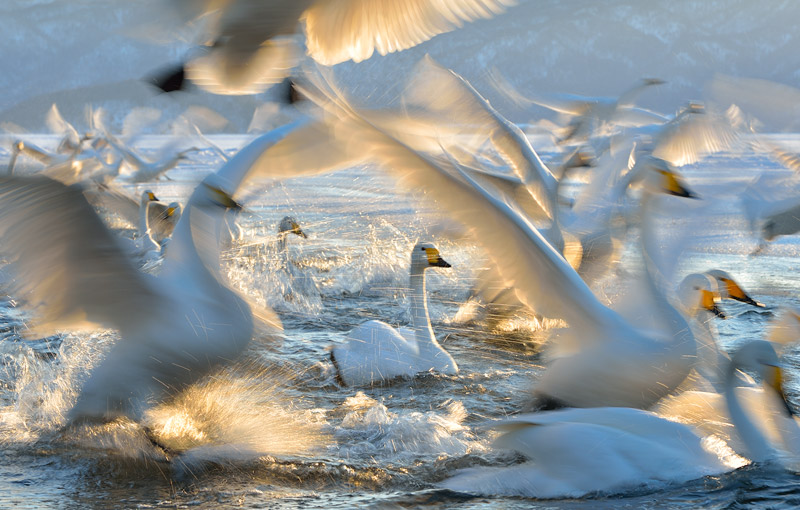 This one features a bunch of whooper swans, shot on our White & Wild Japan tour. As a flock of swans was about to land in the water, I positioned myself so that I could get a semi-backlit shot with my wide-angle lens, and I selected a slowish shutter speed to capture both the motion and the chaos.
With shots like this it's a bit of hit and miss – because of the slow shutter speed it is impossible to precisely time the exposures or to frame the scene perfectly. So I guess you could say that I was just lucky.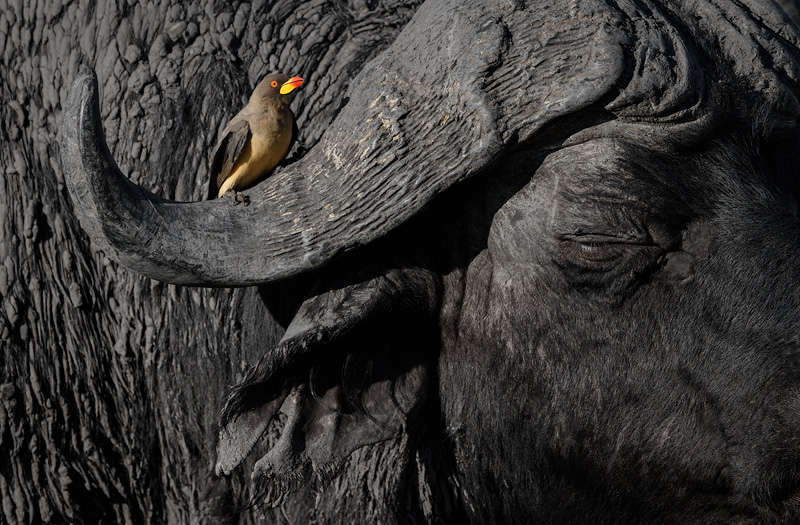 For a plethora of reasons I don't particularly enjoy photographing small subjects. Most birds are small, so I tend to not shoot them much. This has not gone unnoticed. There's a running gag amongst the guests on our photo tours:
Marsel doesn't photograph anything that weighs less than a kilogram.
I understand why people may get that impression, but there are moments when I do photograph small subjects like a tiny bird. When it's part of a 750kg buffalo for instance.
This is the third image that was awarded at this prestigious bird photography competition.
It features an oxpecker perched on the horn of a cape buffalo, photographed in Botswana with a 600mm lens. Oxpeckers are after the ticks on their hosts, so originally they were thought to be an example of mutualism. However, recent evidence suggests that oxpeckers are actually parasites.