24
Marsel shoots for new Nikon Z global introduction campaign
When Nikon asked me to shoot for the global introduction campaign for the Z7, they gave me the freedom to decide where I wanted to shoot. After they explained about the larger lens mount and the increased level of sharpness they were able to get because of it, I decided to pick the sharpest landscape in the world: the Grand Tsingy in Madagascar.
In Malagasy, "tsingy" means "where one cannot walk barefoot." And that's no joke. This is the world's largest forest of limestone needles. The incredibly sharp limestone formations can cut through equipment and flesh easily, which makes traversing them extremely difficult. That probably explains why not many people travel there.
I not only wanted to create something original, but I also wanted to add a sense of scale and adventure, so I asked a mountaineer to climb these rocks for me.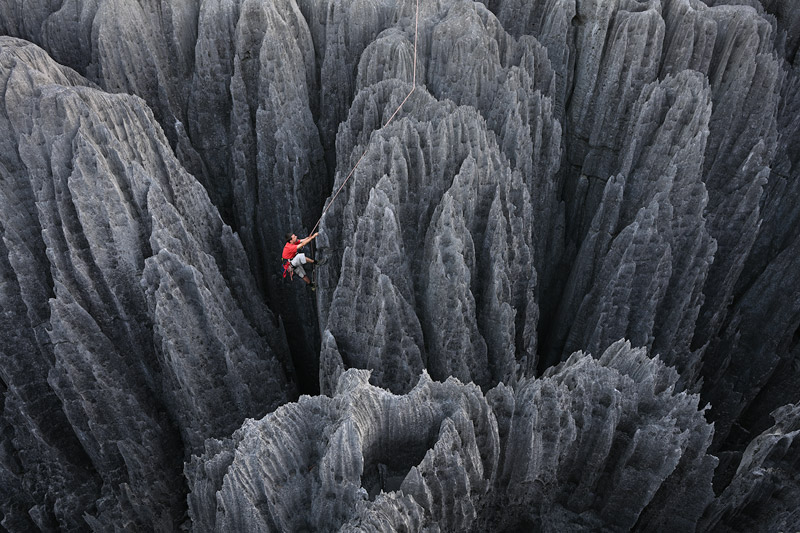 This image was shot with the new Nikon Z7 mirrorless camera with my 14-24/2.8 lens, using the FTZ mount adapter. The amount of detail is astonishing.